Here are some pictures shot with the Fuji S5000, and they are in black in white. They were taken around the Fez medina area and the ancient ruins of Volublis.
Volublis ruins
Volublis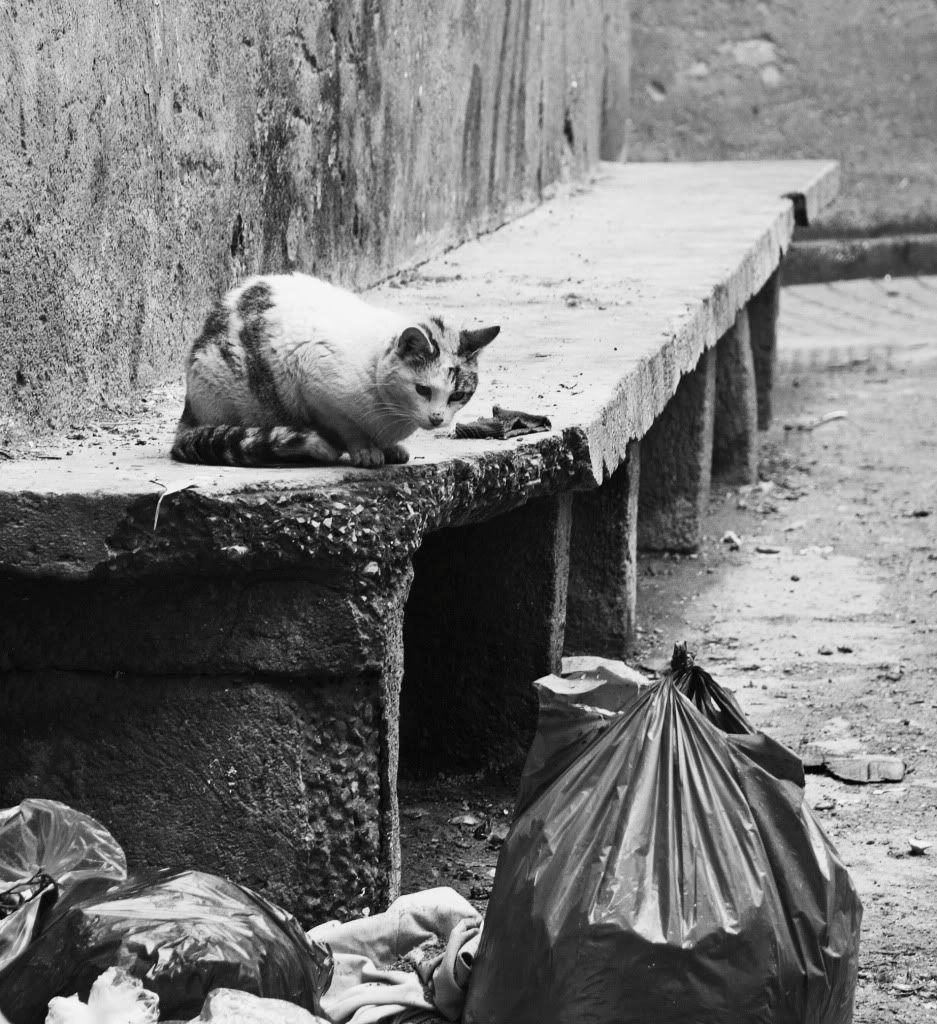 The streets of Morocco are a great place for street cats. You seem them everywhere. In Mexico it is more usual to see street dogs, but in the Middle East it is all about cats.
This is the Fez medina seen from a distance, it is the largest in the world and it is home to approximately 200,000 people. It is almost impossible not to get lost in it. There are so many alleys and streets it is said no one can know them all. It is a great place to go visit in Morocco, it will be an unforgettable experience to walk through its streets and go back in time.
This is a butcher shop. The camel's head on the right is meant to show the customer that the meat is fresh. They also display balls to show the sexuality of the animal because female's meat is not considered good. Some locals claim they can taste the difference of meat that came from a female animal, so butchers keep the testicles displayed.
One of the hundreds of fish shops in the Fez medina. 
An old man sharpening his tools.
The Fez dyers 
This is a great view. While walking around the medina, you start noticing signs for the dyers. I never expected it to be so big and spacious. The medina is quite small and narrow, and after going up some stairs, I ended up with this view from a balcony. At the entrance they give you mint leaves to put them close to your nose because the smell of leather is too strong.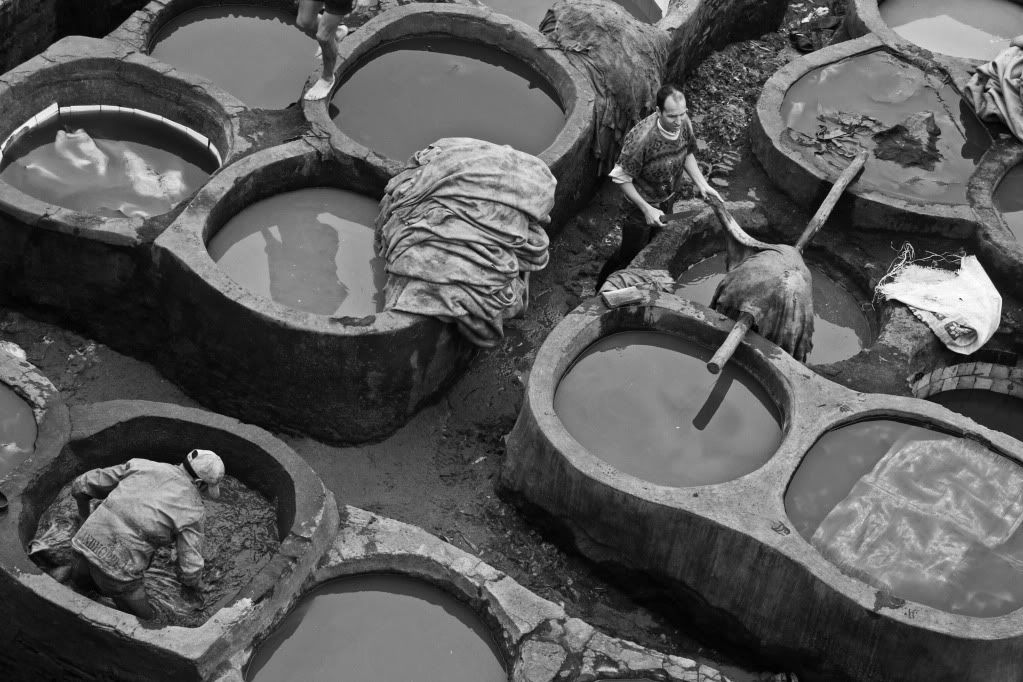 The men step on the leather. They reminded me of people that step on grapes to squeeze them.