I am really excited because this is my first post about Thailand. I visited this country back in 2008 but never really had the interest in photographing it while I was there. Fortunately, during the summer of 2012 I had the chance to go back and explore the Southern region that 
borders with Malaysia. I always enjoy myself the most whenever I leave the main cities of any country, and I get to explore the rural areas where I believe traditions and cultures have remained more isolated from the developed world. I want to mention Walailak University, because they were great hosts and showed us a great time while we were there. Here are some of the images I collected during that week, enjoy.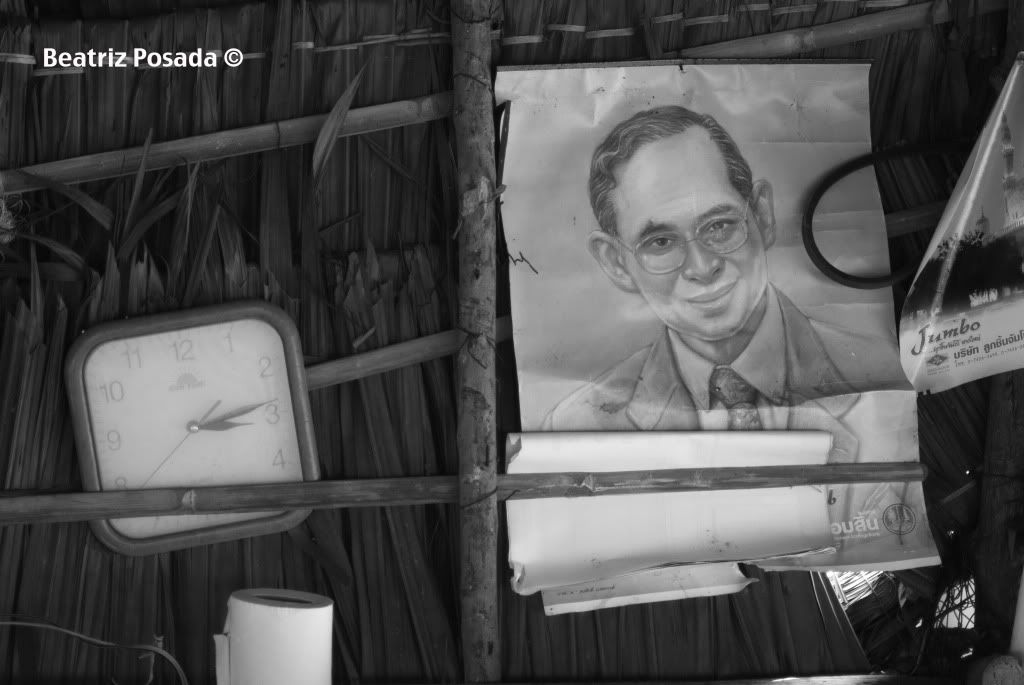 Just like in any other place in Thailand, a photo of the king is displayed as a sign of respect
a local shows me his ring, but my attention is caught by his dried skin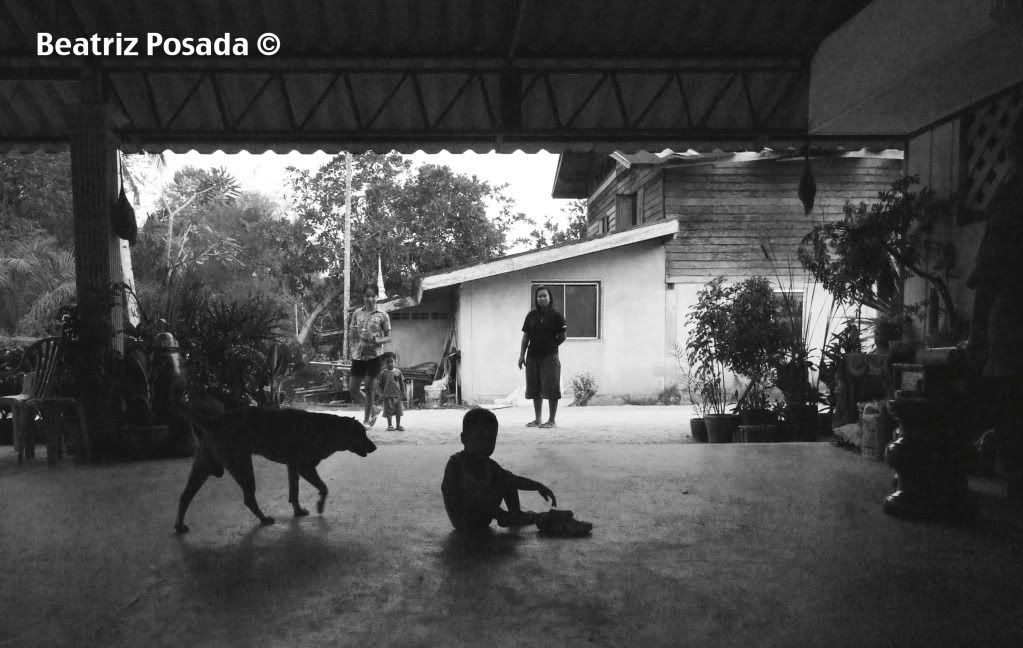 A boy playing at the house's porch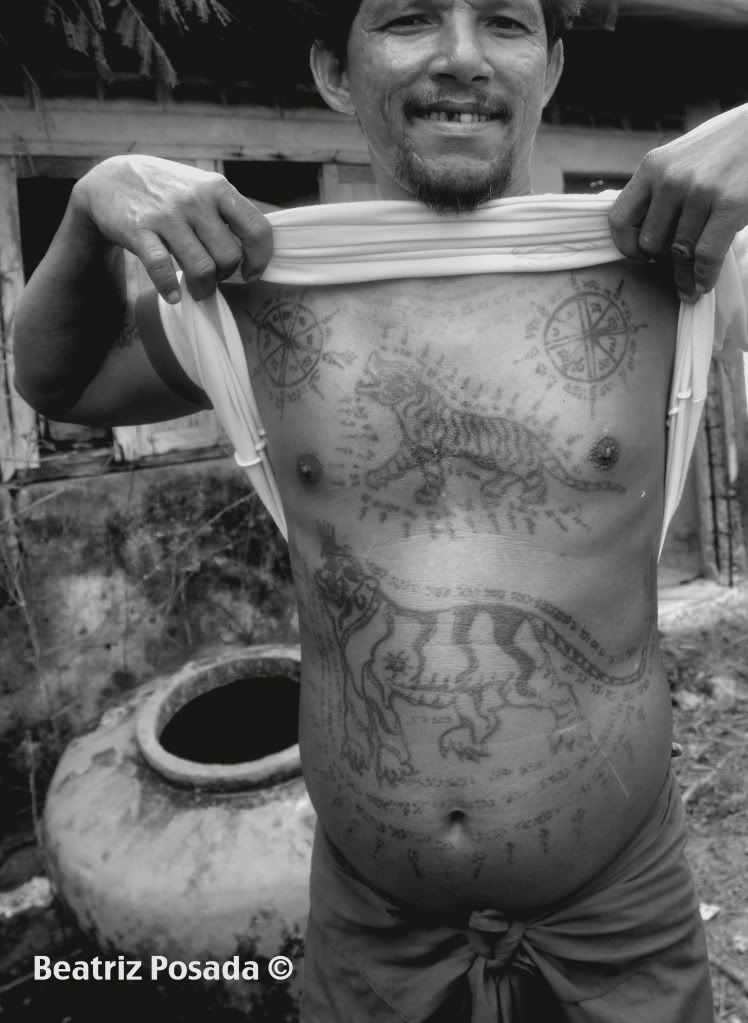 A man shows his upper body tattoos, beautiful in my opinion
Puppet shadow shows were a very popular form of entertainment, I learned it is a disappearing art mainly because of the lack of profits artists make.
A man bows for me to get a shot of his head tattoo.
Spending time.