Ahhh Guatemala! what a nice country, nice people, nice food, nice drinks! I had a lot of fun in Guatemala going around with my family, enjoying the beautiful architecture of Antigua. This city used to be Guatemala's old capital, hence it's name Antigua, which means "the old/ the ancient". I had a chance to go see Antigua and walk through its streets, and I also got a chance to see it from a distance, framed by its beautiful volcano and perfect grid like street design. Guatemala reminded me so much of Mexico on the outside, but once you eat there, or talk to Guatemalans you realize how different it is from Mexico. Guatemala used to be one of the most important areas in Mesoamerica, it has endless archeological sites (i visited none!!! sadly) and what lies hidden in its jungles has intrigued historians and archeologists for years. I have to go back to Guatemala, explore some more, but in the meantime enjoy some nice shots of what saw in Antigua and its surroundings...
in both shot my oldest sister can be seen. Beautiful lines
view of Antigua from above.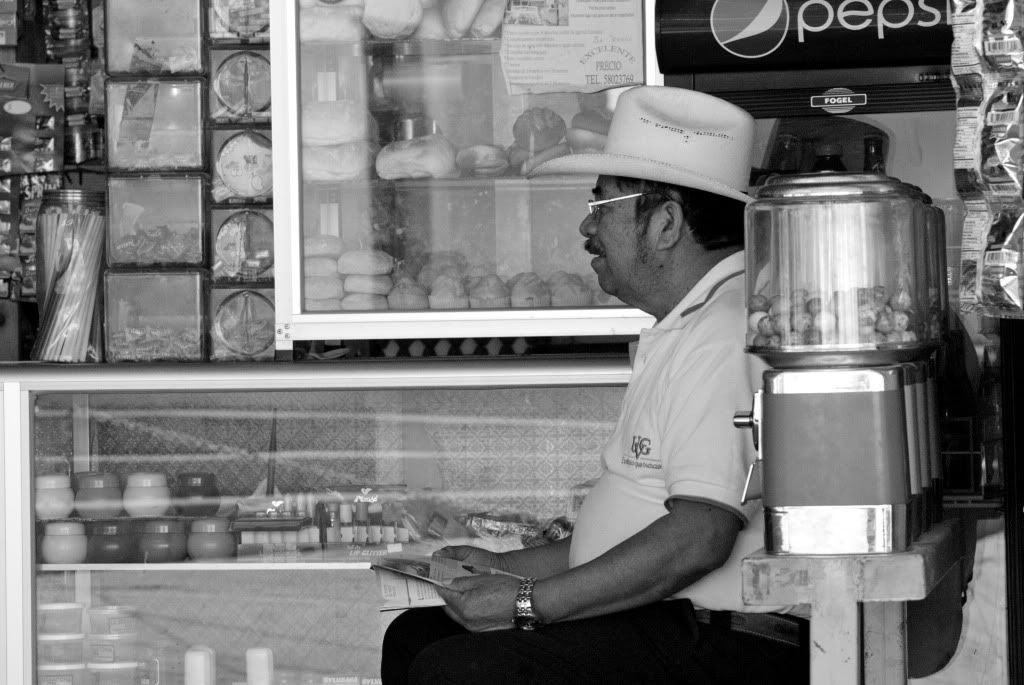 photogenic man
weaving, traditional Guatemalan dresses can take up to a year to make by hand, they are amazing bodies of work!
view from golf club "la Reunion". Beautiful place near one of their famous volcanos.